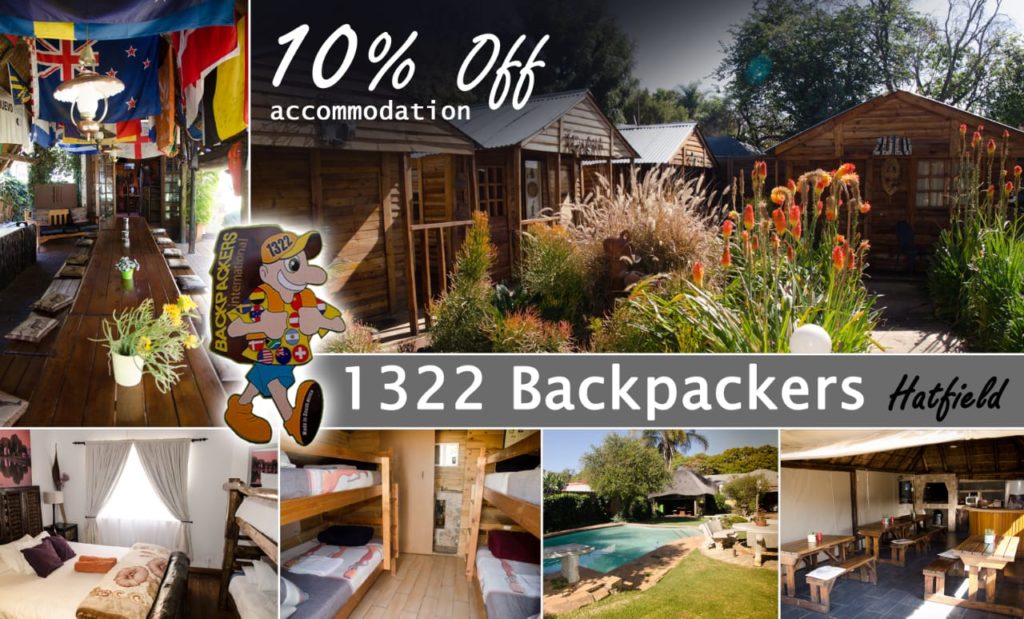 Unwritten Backpacker Rules you've to know (to make lifetime friends)!!
Okay, let us have a look on HOW NOT BE A TOTAL ASS when staying at hostels.
After all, you do not want to be the worst hostel guest ever (Read this fun guide: https://hostelgeeks.com/how-to-be-worst-hostel-guest-etiquette/ )
There are some rules regarding the dorms,  showers and  lights out.
If you are wondering about how to have sex in hostels, well, that is a huge topic. We wrote up a special guide to how to have sex in hostels here.
Alright, you got your hostels sorted out? Then let's find out how we all can make life-time friendships at backpackers– and how not to be an ass.
1. Respect each other please
The number one unwritten rule, and also life, is: Respect. Basically, it implies these common sense rules for a nice co-existence.
"Treat people as you would like to be treated, keep the space as you would like to find it."
Just a quick summary of good  manners:
be tidy and clean
if it's not yours, don't take it
don't turn the lights unnecessary on in the dorms
don't hang your washed clothes in the dorm
don't smash the doors
do not use other dorm mates space (or things!)
leave the common spaces at least as clean as you found them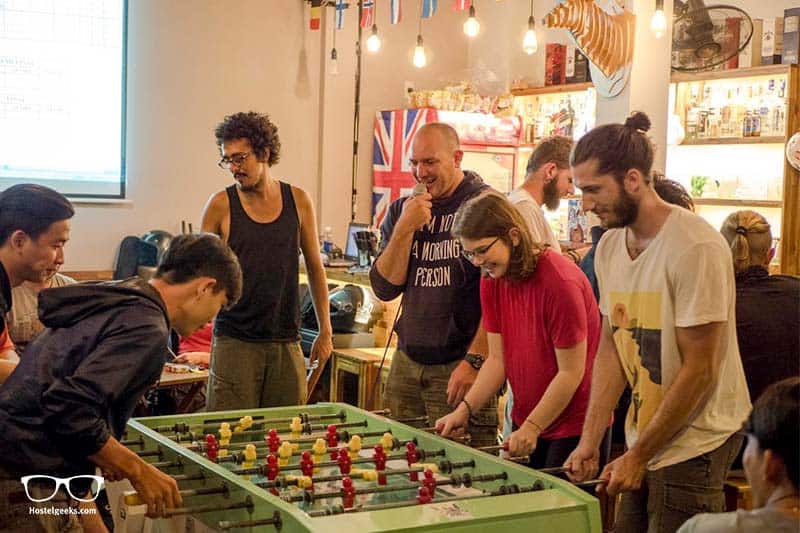 2. Locket – your key to safety
When staying in a backpackers having your stuff in  lockers will keep them safe.
Always travel with two, small padlocks.
3. Wanna cook?
The worst thing when you want to cook is… Not having any pot or space clean where you can start cooking!
Don't be that person who uses all the kitchen pots and spaces and leave them just there to do the dishes later.
That may work at your place, but in a common kitchen others may also like to cook just after you, or even at the same time.
Use the pots you need and clean them directly. Leave everything tidy.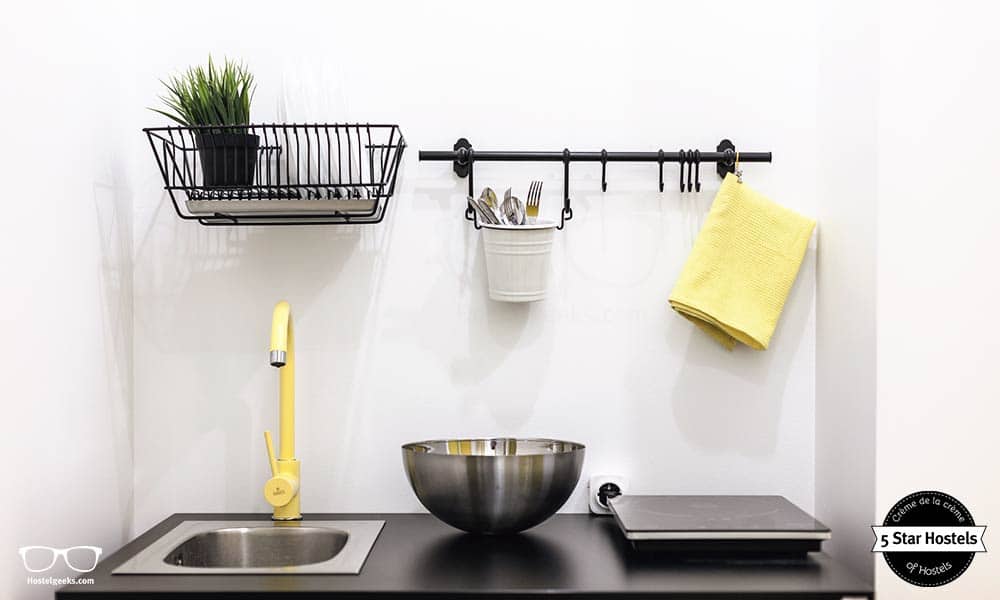 4. A smile goes a long way.
A good way to start to meet people is a simple smile.
You would be surprised how much it helps to start a conversation! I am sure you have many many things to speak about…
If not, no worries, good listeners are also very appreciated. Remember, a hostel is there to meet people, to mingle and have fun.
Nobody likes negative nancies!
And certainly nobody wants to talk to someone complaining all day long.
Read: +150 short travel stories in less than 30 seconds.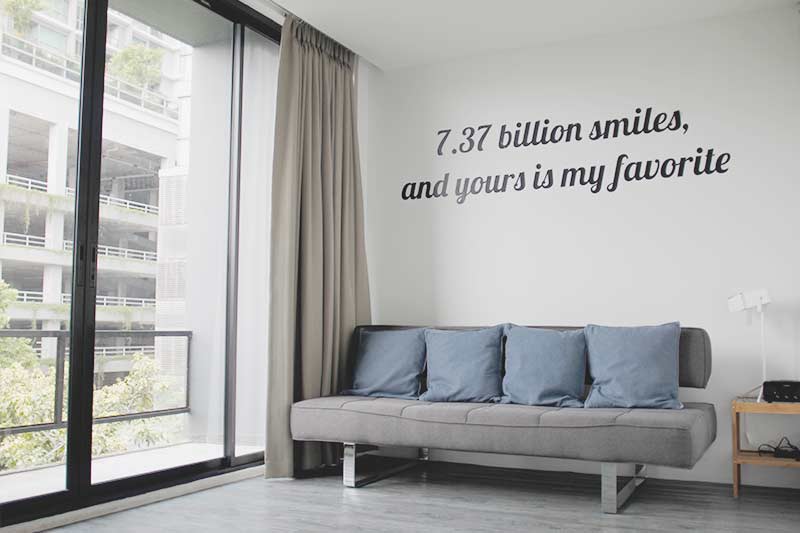 5. Silent mode (at least at Night)
This actually goes without saying, but it seems like people need a reminder. Silent mode is a good idea! And not just for your cell phone.
Keep silence in Dorms
Common areas are meant to hang out, meet people, or have telephone conversations.
Use them and do not disturb your dorm mates.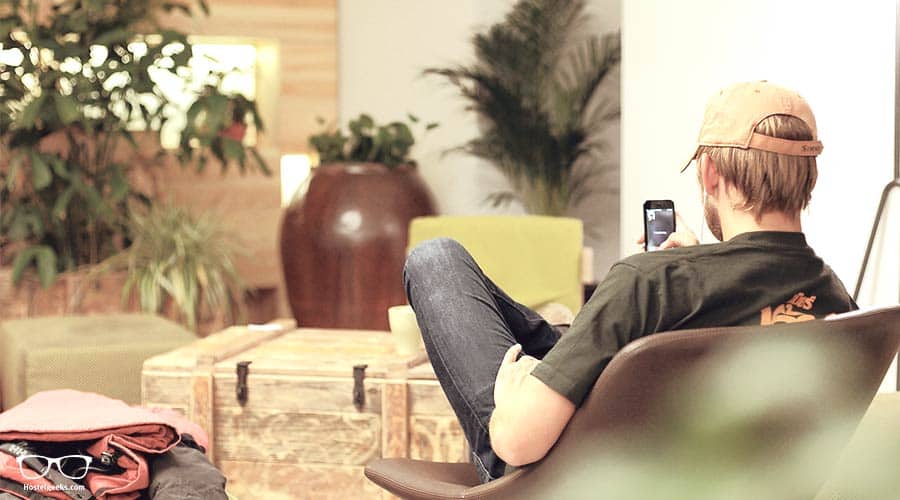 6. A note for Early and Late birds
If you arrive at the hostel very late/ early, just prepare all the stuff you will need out of the dorm.
Like that, you won't disturb your dorm mates.
There's nothing more irritating that the unpacking noise of plastic bags while you are sleeping (or trying to get asleep).
Prepare for the next day, especially if you have to catch a flight in the morning. Do you want to take a shower before leaving? Then leave your towel and toiletries ready.
Also good to know: If you already know you'll be arriving super late, consider staying in a private room.
That bring us to…
7. Hostel Etiquette: Lights
Keep the lights off in the dorms.
If you are arriving late, use a flashlight when entering the dorm (yes, you do have a torch in your cell phone).
Therefore, after a padlock and travel adapter, always bring a small flashlight for your key chain with you.
Out of battery? Just wait 30 seconds.
Your eyes will adjust to the light. Then, it will be easier to find your bed.
PRO TIP: if you are the one who is sleeping, a sleeping mask is a good idea. 
Before you accidentally jump in the bed of your fellow hostel mate, Please make it over to your own bed.
Always keep in mind: be respectful.
Photo: Capsule beds at Inbox Capsule Hotel, the 5 Star Hostel in St Petersburg.
8. Party Time! Outside the hostel, please …
If you wanna party and you are not staying at a party hostel, it is better to have a meeting point at the hostel.
Get a fixed meeting point in the common area so you can all introduce yourselves, and then move to somewhere else to party.
Actually, a lot of hostel typed accommodations already take care of this. They bring together the people at a certain time to head out to a bar or club. Keep your eyes open or ask at the reception.
Other guests would prefer to relax, so they would appreciate your kind consideration.
Dorms are the place to rest. Parties will be held at the bar.
9. Tag it! (Your food)
No…we are not talking about hashtags like #wanderlust and #friendsforlife!
Before putting your food in the fridge or shelves simply tag your food with your name and departure date.
With this small gesture, you will not just show which food is yours.
You will also help the hostel staff to maintain the food area clean and tidy.
Also, your travel mates could use that sauce that you did not finish in case they are curious about it once you left.
Usually, hostels leave post-its prepared next to the fridge.
Use them! If there is no pen or anything to mark your food, ask the staff for help.
Photo taken at Maverick Hostel, one of the best hostels in Budapest, Hungary
10. Don't use the dorm as a porn set
Dorms are not the place to have sex…your dorm mates WILL hear you, definitely! Seriously, you know it, we know it, everybody knows it!
At least, if you are doing it with a small degree of skill, everybody will hear you.
There are private rooms in case you are thinking about having sex.
Just book the right room type before traveling. Or you can always adapt to the situation.
Wanna have a good laugh?
Read this sex hostel story from Barcelona.
11. The bathroom is not your SPA
The bathroom is a common area, not a personal spa. I know it is difficult sometimes…bathrooms can be so beautiful!
Like the one on the photo below at Memory Hostel in Da Nang, Vietnam.
Take into consideration that there are some other travelers which may also need it.
We are not saying you should not enjoy your shower. Just use common sense and don't block the bathroom for the next 3 hours.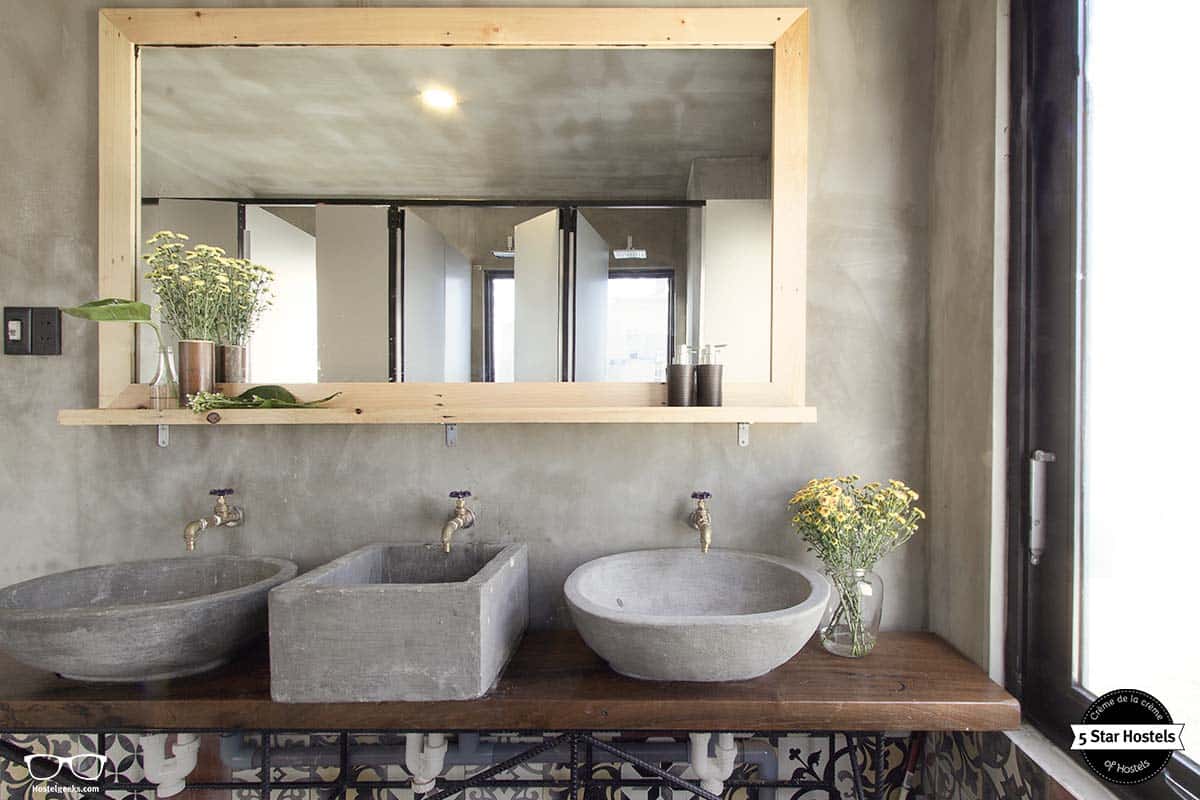 12. Be aware of your moods
Not an early morning person?
No worries, you are not alone. There are plenty of them around the world.
Just be aware about your routines and moods during the day (and night) so you can co-live better with other fellow-travelers.
Remember, you are at a hostel. It is easy to build life-long friendships here.
13. Regard hostel vibes, rules, and ambience.
Hostels have written rules which must be respected.
Also, If the ambience is very chilly, don't pretend to party.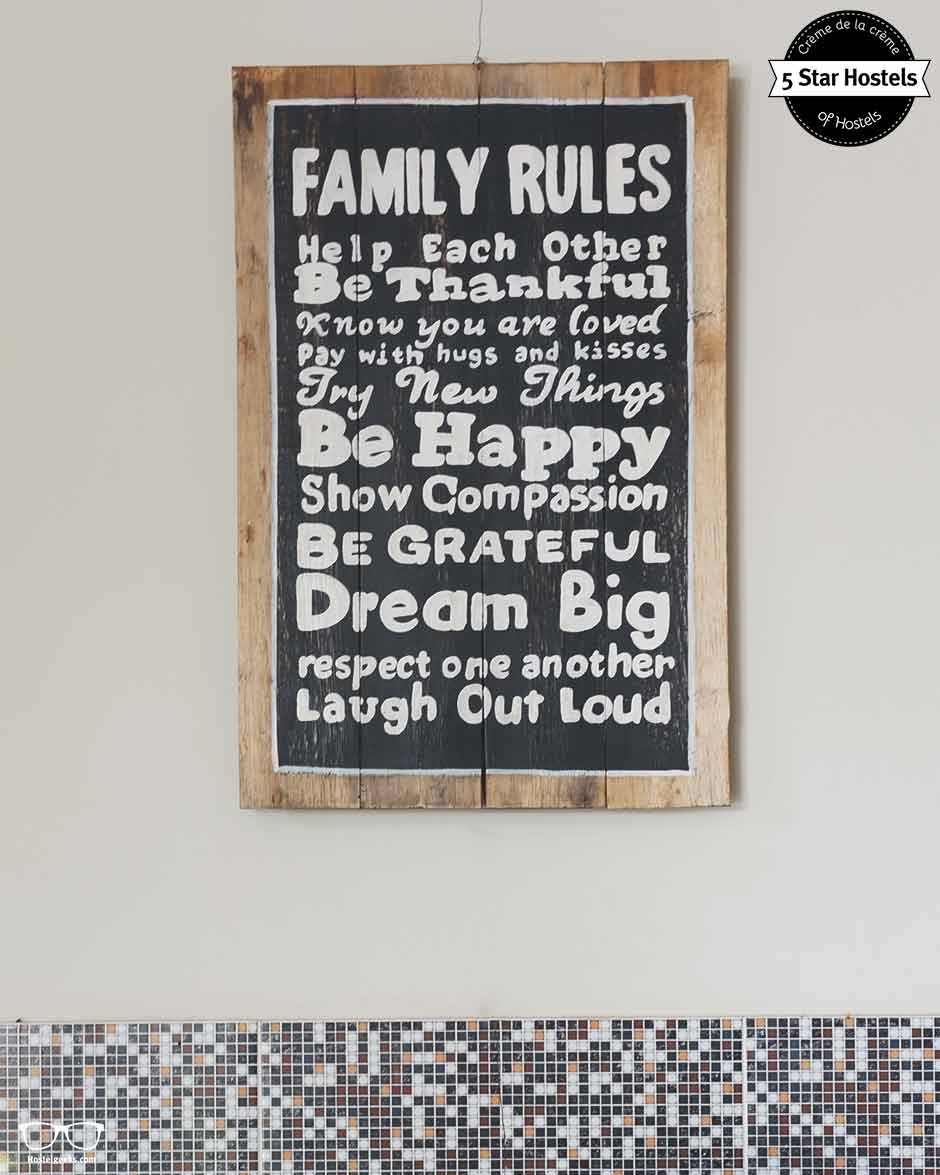 On the photo: Family rules at the 5 Star Hostel in Bali Bread and Jam.
14. Don't postpone the alarm every 5 minutes
Waking up with an alarm? It is ok, but…
Don't postpone the alarm every 5 minutes if you don't wanna get killed by a fellow hostel mate.
It is VERY annoying.
Just imagine everybody would do that?! It would be a huge mess…
Therefore: Yes, most people are okay for you to use your alarm clock. Come on, how else can you wake up to get flight, train etc?! But play fair and do not postpone a single time.
Oh, and please choose a gentle alarm sound. Nobody likes that sound from a horror movie…
Remember, you do not want to be the worst hostel guest on the planet.
Here's our guide of how to be the worst guest ever.
15. Be friendly, my friend
Just as Bruce Lee says that you must be shapeless like water…
Okay, that sounds weird, maybe you got it already. We recommend you to be friendly at a hostel.
That will help you meet more people! A "Hello" goes a long way in a hostel. It all starts with a simple "hi". It works in every language and breaks the ice right away.
The huge advantage about a hostel is the mindset of the people. Almost every person staying in a hostel knows it's a shared space and are open to chat.
If you are an introvert person staying at a hostel, try to join the events organized by the hostel. This can be anything from family-dinner to walking tours. There it usually is easier to connect.
16. Book exchange? Great! We love it
Have you ever tried Book exchange?
Is the best way to be able to read during your trip and not carrying lots of books.
Plus, you can discover new authors.
Take a look at the books and in case you find any interesting book, swap it with yours. Easy!
A book exchange means you leave an old book of yours, and you take a new one with you. A book-swap really.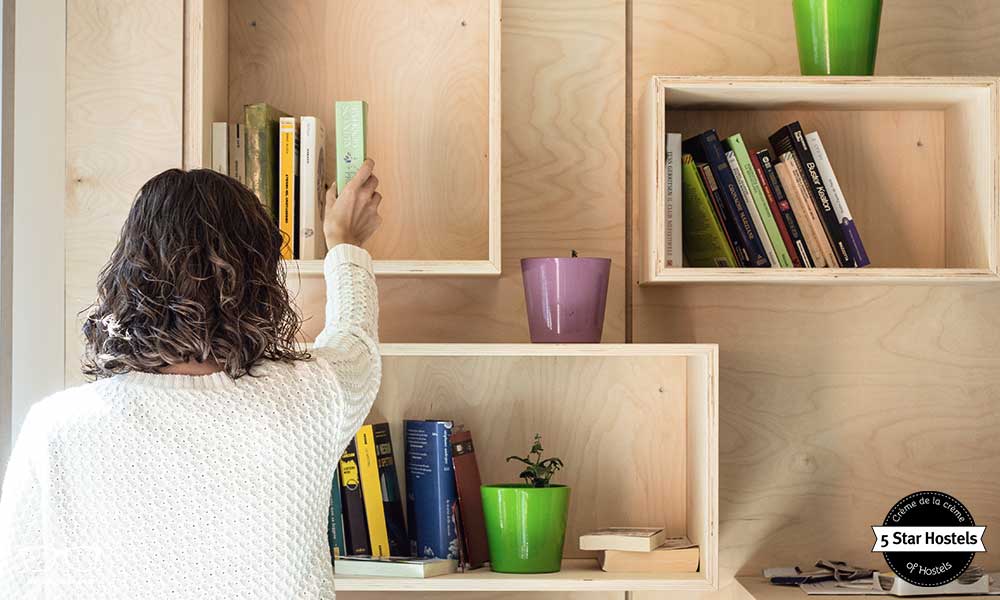 17. A mask and earplugs can save you from your worst night
Sleep in dorms is normally not a problem, as people respect each other. NORMALLY!
But we all heard about travelers who had met some disrespectful travelers.
Those people won't let you have a sleep during night.
Snorers neither.
In that case, just be prepared. This is not really a hostel etiquette, but something you should really pack and bring with you.
Read: the ultimate hostel packing list with 23 things to pack
Photo: 5 Star Hostel Nexy Hostel, one of the top hostels in Hanoi, Vietnam
18. Sharing is caring
Leaving the hostel and have some stuff which you won't need any more?
Share it with the other travel mates, they will appreciate it!
Hostels do normally have section where you can leave the food, or soap you still have for the other fellow travelers.
Update: 19. No Prostitutes allowed
We found this sign at an accommodation…
Sometimes, rules make you wonder what happened. What exactly happened that the hostel has to put the rules in a written form? Pretty sure there must be some crazy stories behind.
Update: 20. Snorers of the world: Get a private room!
We get this question quite a lot:
"Should I stay in a dorm when I snore?" Is it okay to stay in a dorm when I know I snore?"
The answer is simple: NO!
Come on, please do not be that person that everyone hates the next morning.
We once stayed in an 8-bed dorm in Chiang Rai, Thailand. There was one guy snoring like the roof would fall off. Seriously, we have never heard that level of snoring.
It would have been impressive and funny, but truth be told, we could not sleep until 5am. We then decided to "wake up" and go out.
So, please, snorers of the world: Do not stay in a dorm! You will not make friends this way.